Good vibes and
great coffee
Ready for
delicious
coffee?
Good Vibes
And great coffee
  Ethical
 Roasted in England
Quality Tasted
Freshly roasted & responsibly sourced.
Delivered to your door in an Eco-Friendly Coffee bag.
★
ETHICAL
We've sourced a collection of ethical and high-quality coffees from experienced growers, whilst maintaining our strong environmental emphasis.
➤
Personal Touch
Whilst we can't serve you coffee in a coffee shop, we are here to bring you the service that you used to come in for in person! It's always about YOU!
➤
Quality coffee
Every sip is an experience that will leave you wanting more. Our beans are freshly roasted to perfection to give your taste buds a taste of heaven.
★
GREAT SERVICE
We love our customers and take pride in providing excellent customer service. So, feel free to contact us at any time for any reason! We'll get back to you as soon as we can — we don't mind if you're just curious or if you need help with a recipe or anything in between!
Our mugs are ORIGINAL and hand drawn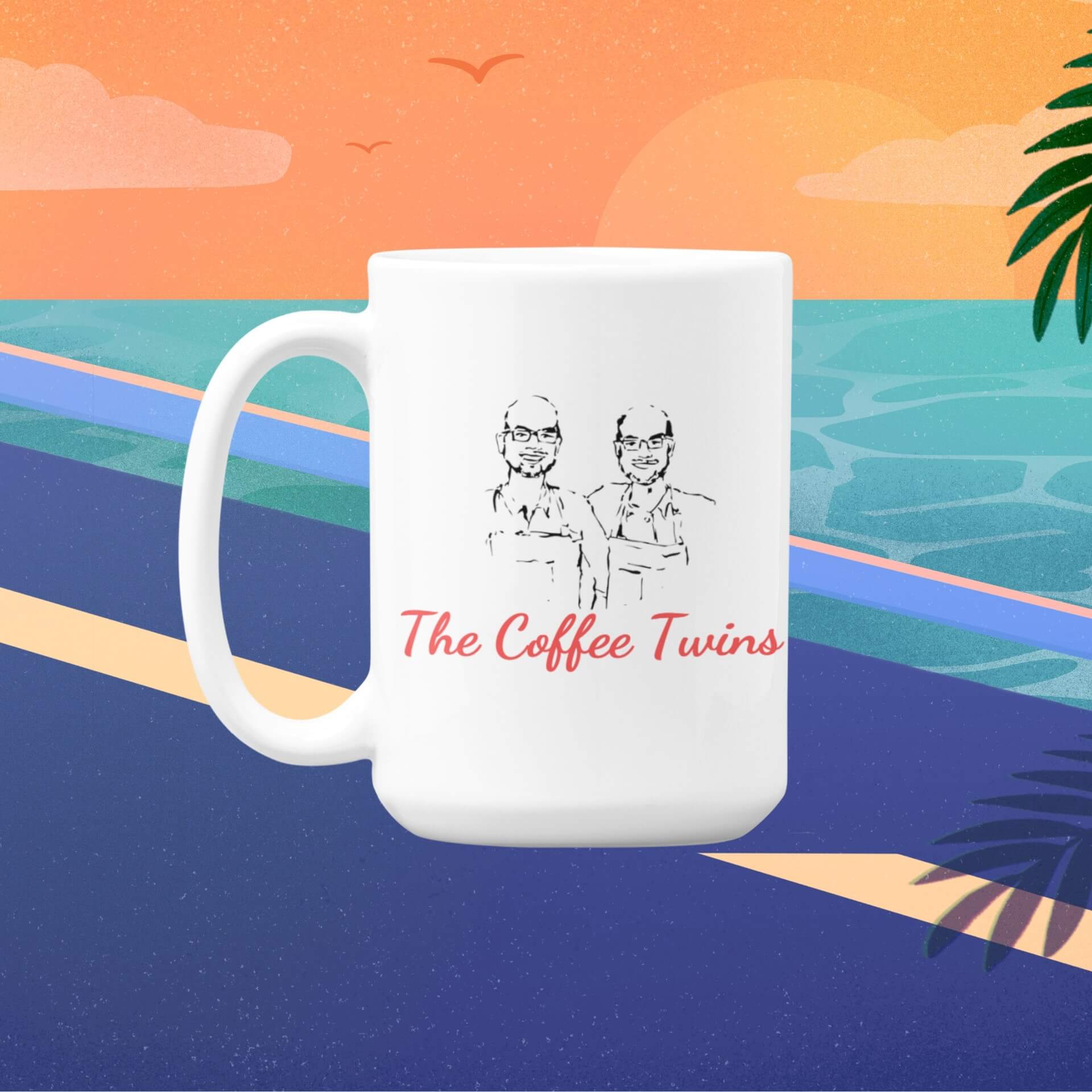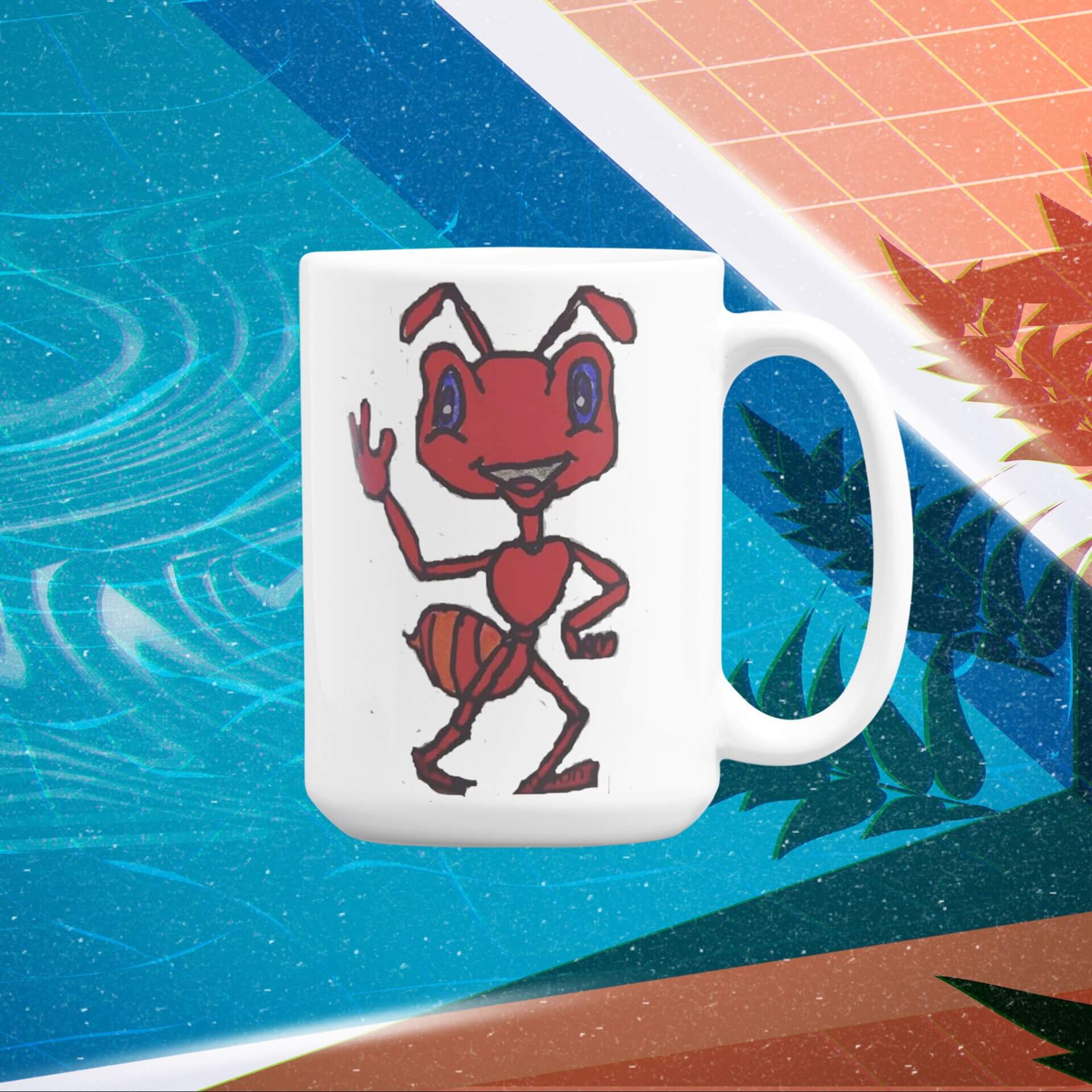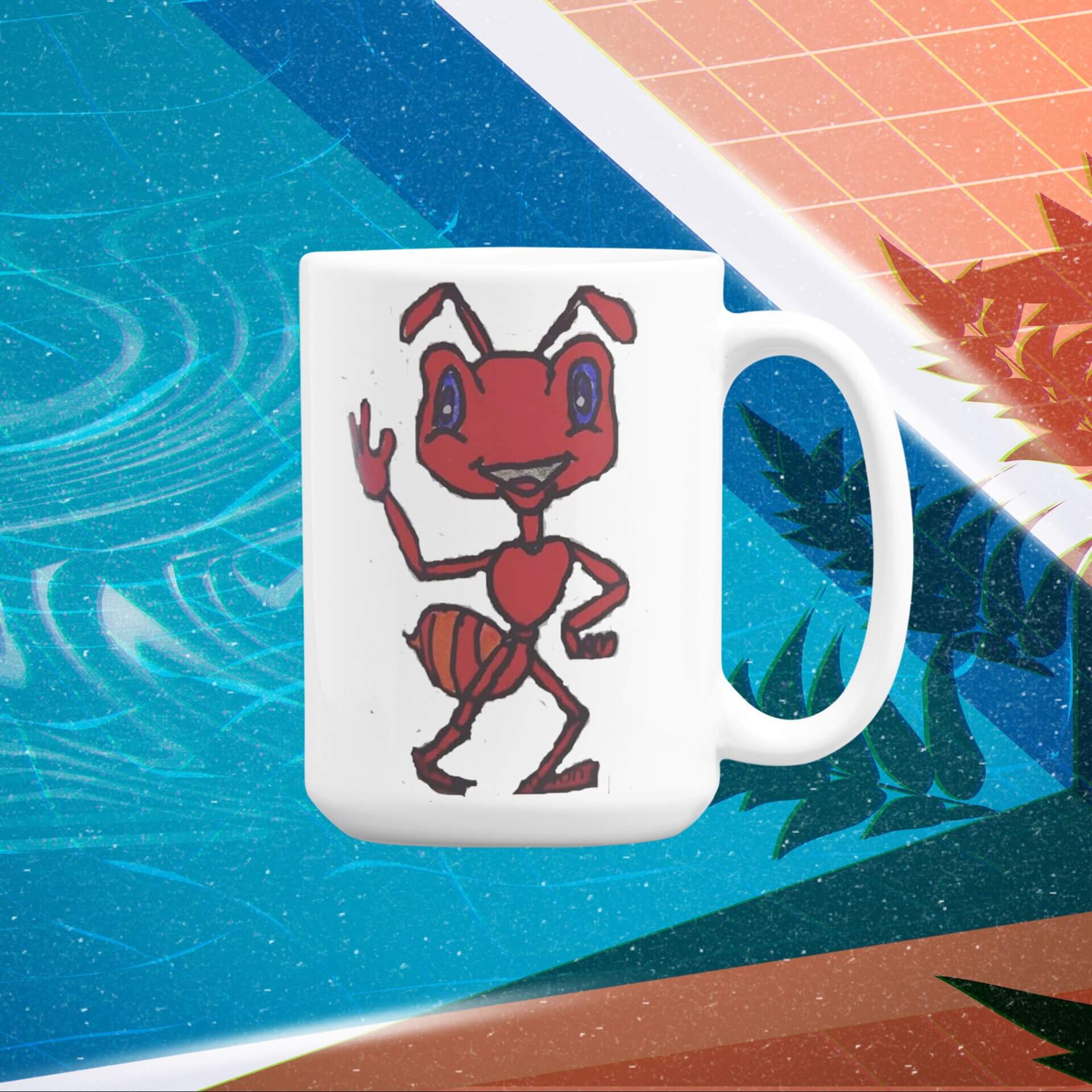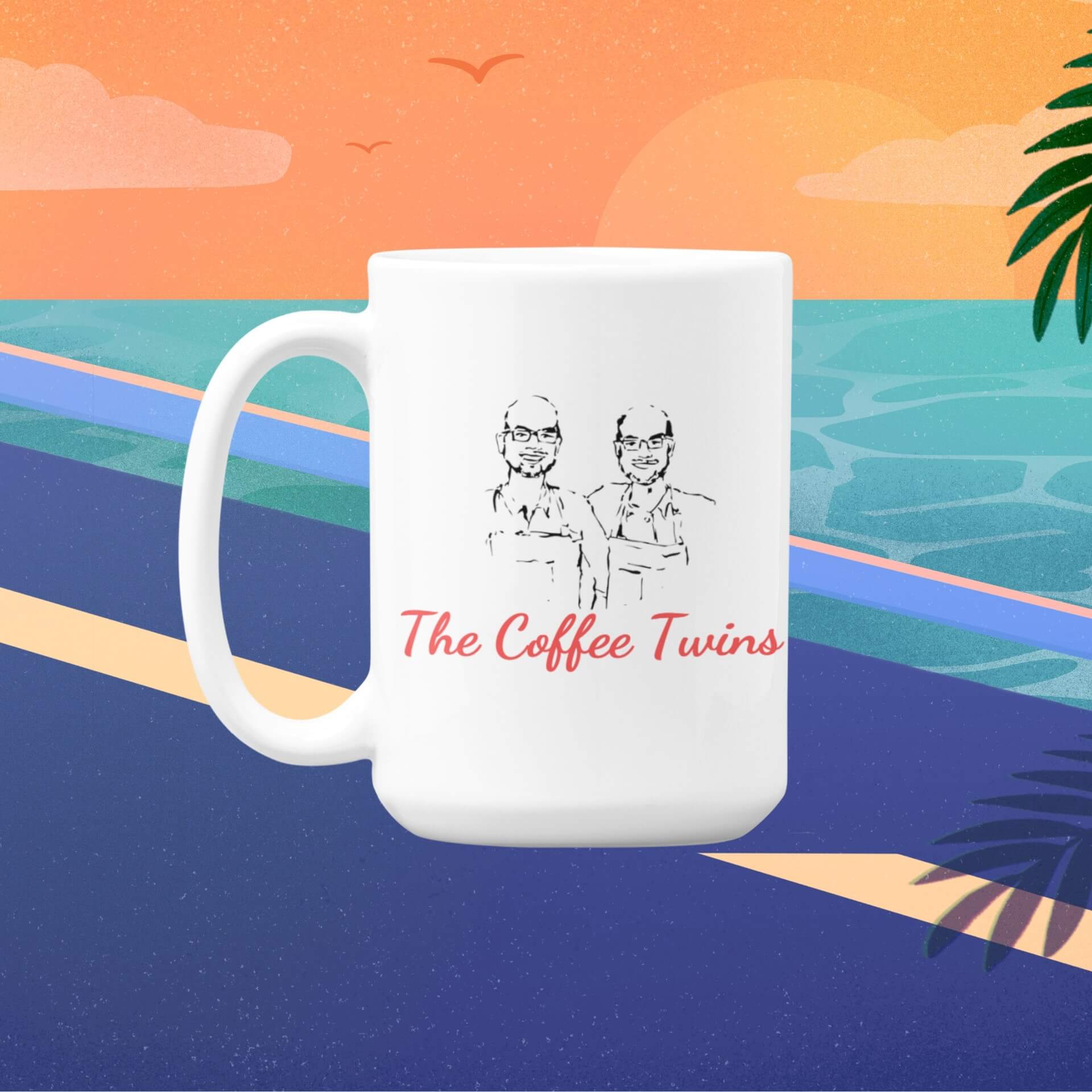 Choose your favourite design
A coffee and a smile – in our opinion there's no better way to start the day!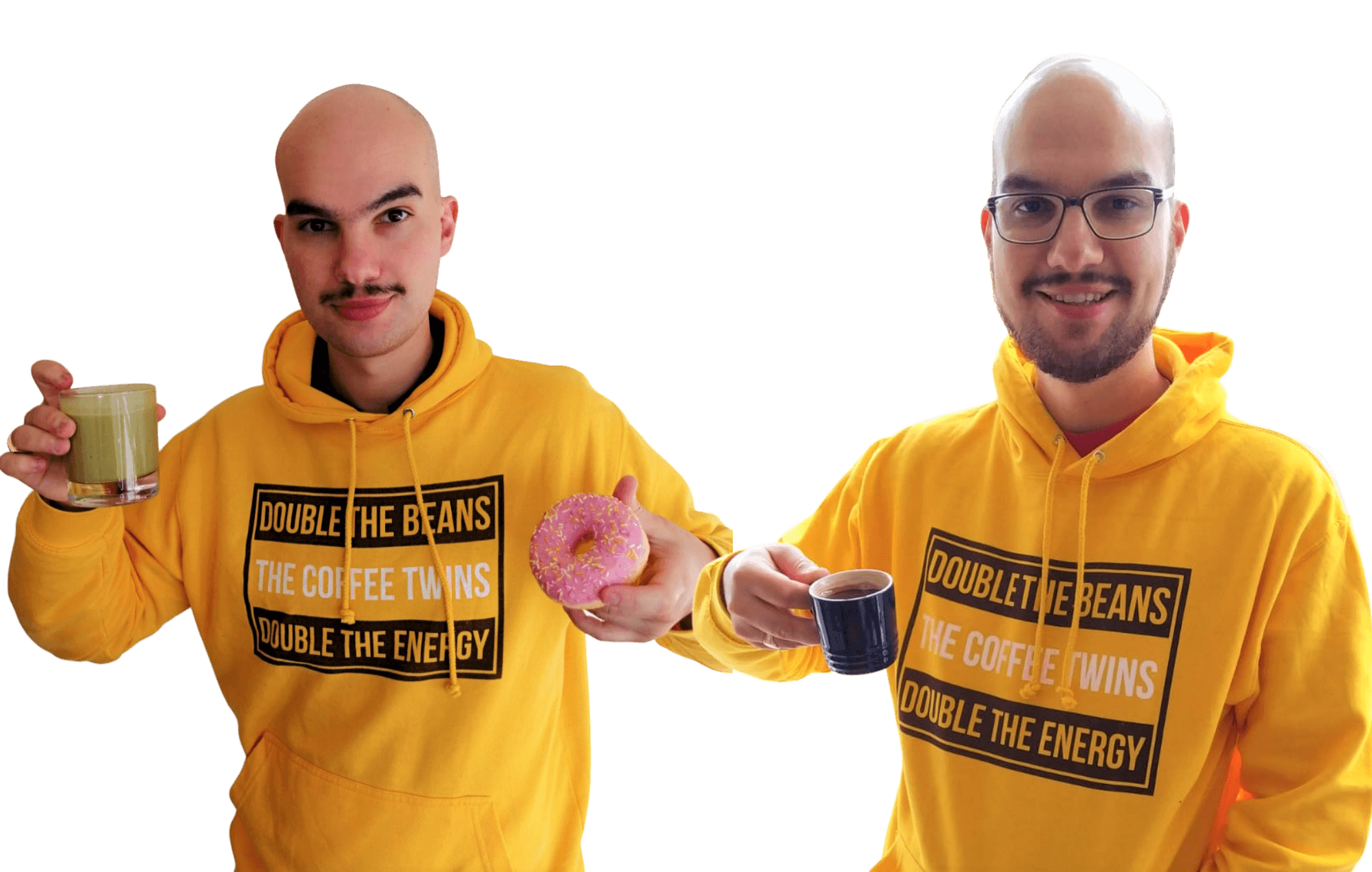 Awaken your inner self with coffee that will get you energised!
Here at The Coffee Twins we want to give you that burst of energy our amazing coffees bring, whilst also providing that personal, twin touch that our competitors just can't provide! Experience is at the heart of our product, and we know we've got coffees here that will bring both a smile and a rush of energy.
Our coffees have a range of different notes, from mysterious dark chocolatey hints, to nutty overtones and fruity aromas.  We spent countless months, days and hours perfecting the very best blend in order to bring you something worth waking up for!
We're also ethically sourced with farmers that have been paid above the minimum Fairtrade price, and always above market price.
Our experience in managing a coffee shop in Farringdon EC1 has helped us know what our customers want; we've sourced, tasted and served hundreds of thousands of coffees and have always listened to what our customers have to say.  Now, we're pleased to unveil our coffee ranges here, so get the kettle on and order in a large mug of bouncing energy!
How We Picked Our Product ↓
Taste
Our goal was to not leave anyone out in terms of how they drink their coffee. Whether you drink this as an Espresso, from your Coffee Machine, Moka Pot or a French Press/Cafetiere, it will leave a lasting taste. You certainly won't find any tasteless coffees within our collection!

We spent days and months tasting different roasts to ensure we picked something that came alive as you drank it!
Ethical
We work with farmers to ensure that they are well treated, meaning that we can have greater control over the quality and social sustainability.

We work with coffee roasters and farmers whose families have spent generations perfecting their approach to getting the best quality coffee beans.
Roasted in the UK
Our aim has always been to work with local roasters to define the best work practices and quality on products.
Cleaner Coffee
Strict measures have been taken to reduce the burning of the surface of the coffee beans by heating the barrel for roasting coffee (because convection is used instead of conduction). After our coffee is thoroughly roasted, it will hardly cause any "damage" to the coffee beans. This means that our coffee has a cleaner, smoother taste and stays fresh longer than traditional coffee roasters.
Sustainable
Our roaster is the most environmentally friendly roaster on the market. Compared with traditional coffee roasters, it can save up to 80% of gas.
At the end of roasting, the coffee is air cooled in the roaster. This approach is very unique in this industry. This ensures that no smoke or dust is emitted into the environment.
You could win a gift when subscribed to The Coffee Twins: